HIRE CREATE
Our facilities can be as versatile as you need them to be with a mix and match approach to room hire and flexible layouts.
In addition, we have expert technical support staff on site to support you. Please contact us as early as possible to discuss your requirements.
Please call 01623 900578 or email info@createtheatre.co.uk.
Theatre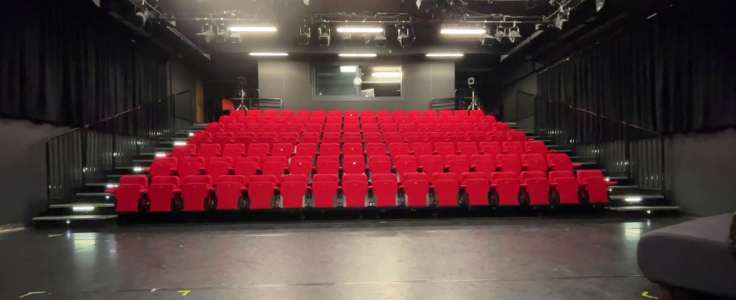 Our black box theatre space can hold up to 150 people. Create Theatre is a fantastic venue to be hired out for performances, lectures, speeches and conferences. This is a great space to hire out as it offers amazing technical benefits and comes along with a green room which is situated behind the theatre itself.
Performance Studios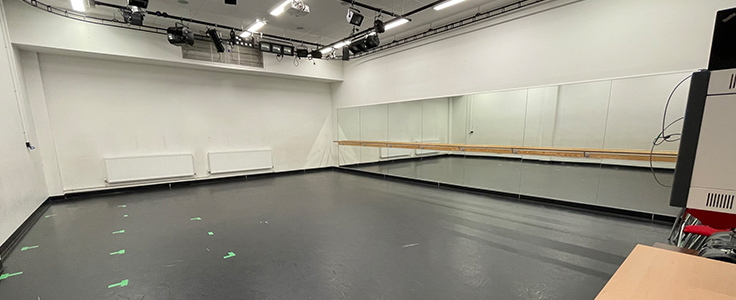 The three performance studios we have are 75/76sqm spaces with a mirrored wall and a black drop curtain. One of the studios also has a ballet bar for dance activities. These spaces are versatile spaces, great for dance, drama rehearsals, keep-fit activities and more. They are the perfect space for anyone wanting a creative and open space for their enjoyment.
Classrooms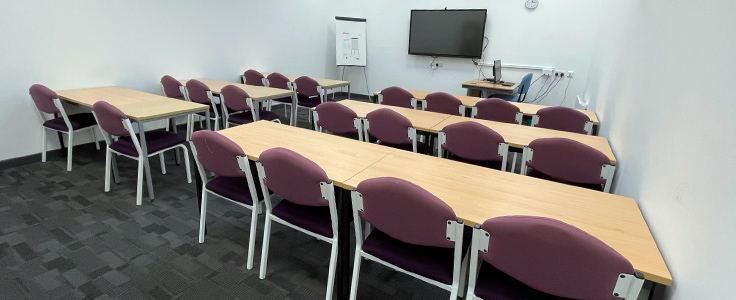 Our classrooms are available to hire. They are great for breakout rooms and/or changing rooms. These are also amazing spaces for meetings to be held.
Technical Equipment List
Lighting
FLX 2048 lighting desk (Theatre lighting desk)
Jester ML48
Jester 24
120 x 10amp Zero 88 Chilli Digital dimmer racks
Patched to 64 X 15amp high-level outlet sockets and 56 X 15amp dip/mid-level outlet sockets
Lanterns
32 x Selecon Acclaim Fresnel 650w
16 x Selecon Acclaim Profiles 650w
6 x Selecon Acclaim 3-way Hui Cyc Floods 750w
2 x long barrel par 56 1200w
2 x floods (house lighting) 1200w
1 x strobe
4 x Showtec LED Par 64 Q4-18
2 x follow spots
3 x short barrel Par 56
Sound
1 x iMac with Qlab
1 x Tascam CD – 200i CD player with built in iPod doc
Soundcraft Ghost 24 channel mixing desk
A selection of dynamic, condenser and boundary microphones available
Lexicon mx200 duel reverb effects processor
2 x Harmon DBX 266xs duel compressor/gate
Harmon DBX 286s Mic Preamp/Processor
Harmon DBX 231s Graphic Equaliser
Allen & Health oDR-4 Digital Audio Mix Processor.
Speaker System
2 x NEXO NS8
2 x NEXO NS10
1 x NEXO R15 subwoofer.
AV
1 x iMac with Qlab and PowerPoint.
Show Production Facilities
Video show relay to Green Room. Also available to 1 performance
Audio show relay to Green Room, Control Room, FOH and Studio Performance rooms
Full paging and cue light control via Stage Management position Stage Left or Theatre Control Room
2 x isolated, 13amp ring main: one at grid level, one at dip socket level.